"Our employees continue to work collaboratively to support U-M's core missions, respond to its evolving needs and priorities and ensure that the university remains on solid financial footing."
—Kevin Hegarty, EVP & CFO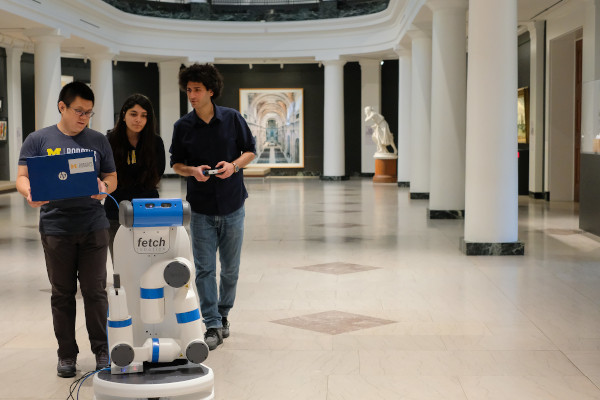 Campus arts initiative launched
A comprehensive presidential arts initiative designed to "unleash imagination and creativity" at U-M was announced in fall 2019. A working group of arts leaders on campus is collaborating with all parts of the university to create the initiative. During a two-year startup phase, the initiative will focus on creating a roadmap by gathering ideas through broad community engagement and launching a series of pilot and demonstration projects.

U-M student-athletes match school-record Graduation Success Rate
The University of Michigan matched a school record for its Graduation Success Rate (GSR) as the National Collegiate Athletic Association released the 2019 annual GSR and Federal Graduation Rate (FGR) reports for all NCAA Division I institutions. U-M matched last year's all-time record report of a four-year average GSR of 93 percent, which is 12 percentage points higher than it was in 2010.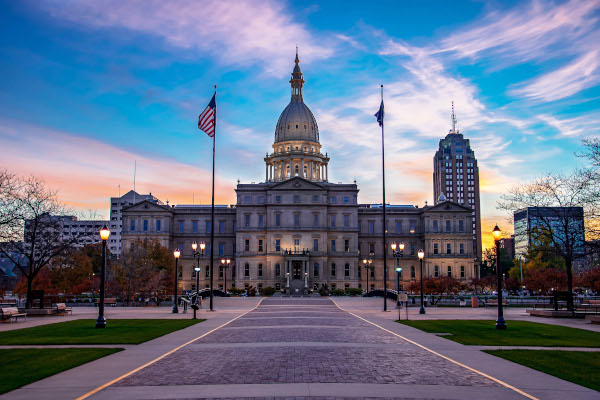 U-M helps inform MI Safe Start plan
An online dashboard and other tools designed at U-M are helping local and state officials reopen the economy safely and gradually while allowing them to quickly identify and respond to potential coronavirus hot spots and outbreaks. Since the COVID-19 pandemic broke out, U-M faculty have been providing expertise in modeling and forecasting data to inform the state of Michigan's Safe Start Plan and working closely with industry leaders to evaluate risk factors for different working settings and develop risk-mitigating strategies to reopen those workplaces.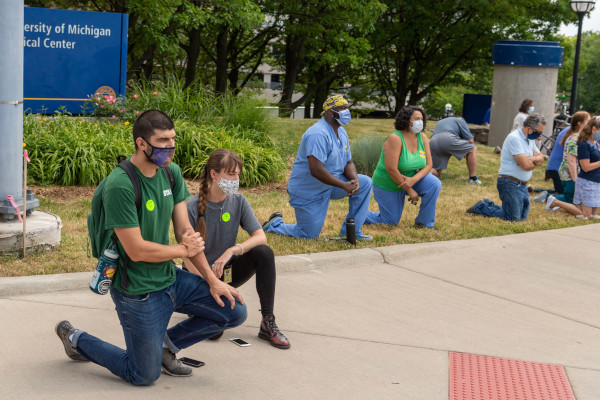 Diversity, Equity + Inclusion
Honoring Juneteenth 2020
U-M schools and colleges recognized Juneteenth 2020 with a variety of events across campus. Faculty, staff and students who were able take time away from work, research or studies on June 19 were encouraged to kneel or observe in silence for 8 minutes and 46 seconds in honor of the annual commemoration of the end of slavery in America and the freedom of enslaved Americans.

Regenerative medicine center gets $31.4M
A $31.4 million federal grant will allow a regenerative medicine resource center led by the School of Dentistry to continue its research into the restoration of dental, oral and craniofacial tissues. The five-year grant from the National Institute of Dental and Craniofacial Research is the largest research award ever received by the school. It includes U-M collaborators from the Medical School, School of Public Health, College of Pharmacy, College of Engineering, Office of Technology Transfer and the Michigan Institute for Clinical and Health Research.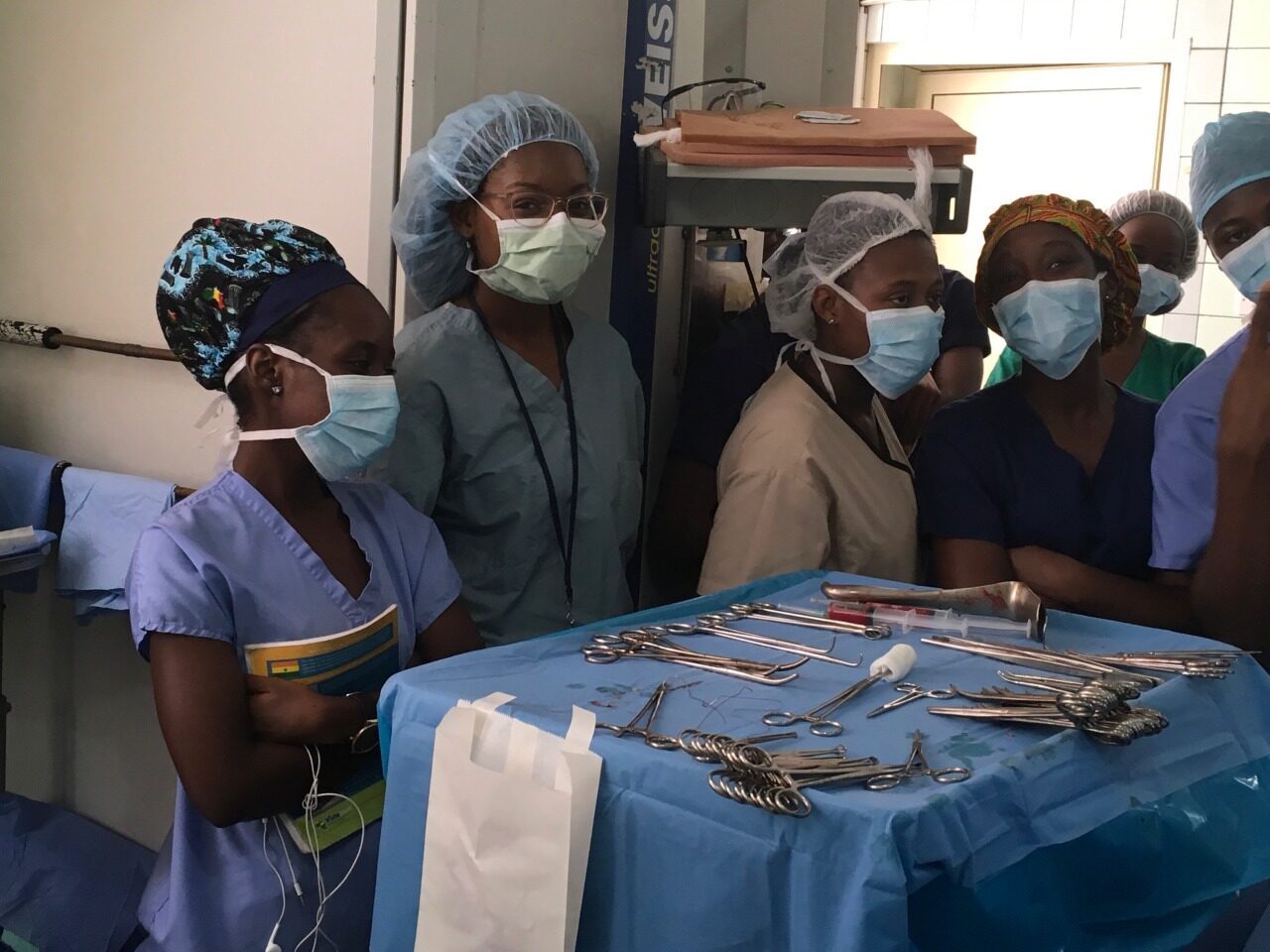 $10M gift fuels efforts to improve the world's health
A new $10 million gift from Tadataka and Leslie D. Yamada will fund the U-M Center for Global Health Equity. The center will accelerate work by faculty, staff and students from across U-M's schools, colleges and institutes on all three campuses to address inequities in health in the poorest nations, and in disadvantaged populations in middle-income countries.
#1
Research Volume for U.S. Public Universities
National Science Foundation
#1
U.S. Public University
QS World University Rankings (2020-21)
102
Graduate Programs in the Top Ten
U.S. News & World Report
INNOVATION & ENTREPRENEURSHIP
U-M academic programs to anchor Detroit Center for Innovation
Plans were unveiled for the Detroit Center for Innovation during fall 2019. The 14-acre center in downtown Detroit will be dedicated to stimulating entrepreneurial activity, educating students and further diversifying the regional economy. U-M will operate its state-of-the-art research and academic center examining artificial intelligence, mobility, sustainability, data science, cybersecurity, entrepreneurship and financial technology.

U-M leads $62M 'largest radio telescope in space' mission
A new $62.6 million NASA mission led by U-M aims to provide better information on how the sun's radiation affects the environment that our spacecraft and astronauts travel through. The Sun Radio Interferometer Space Experiment, or SunRISE, consists of miniature satellites called cubesats that form a "virtual telescope" in space to detect and study the radio waves that precede major solar events.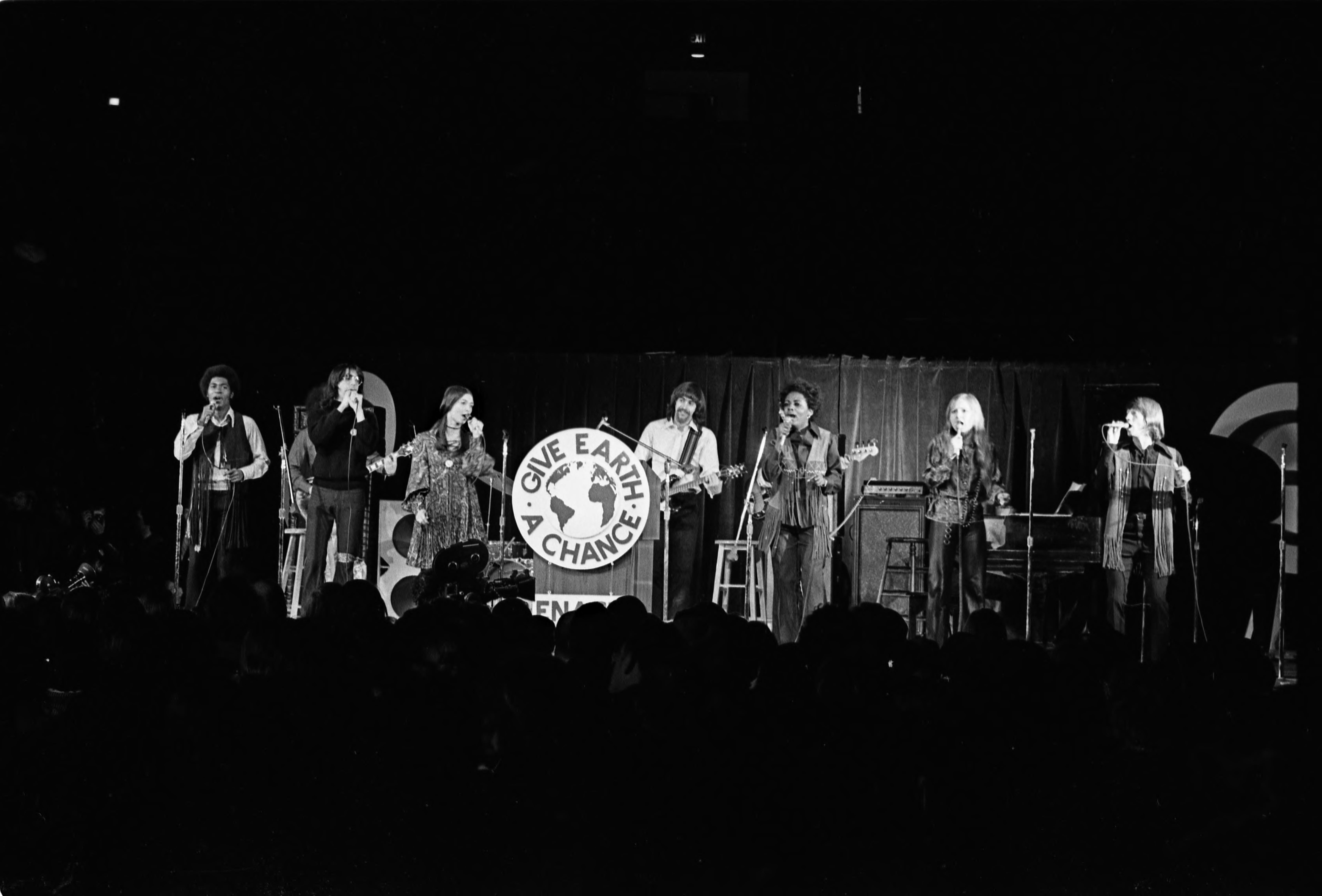 U-M celebrates role in first Earth Day, makes progress toward carbon neutrality
U-M commemorated Earth Day at 50 throughout the academic year to highlight the history of the environmental movement at U-M and the continued need to address climate change. The President's Commission on Carbon Neutrality also released its first two interim progress reports in December 2019 and June 2020, which outline the breadth and scope of U-M's efforts toward carbon neutrality.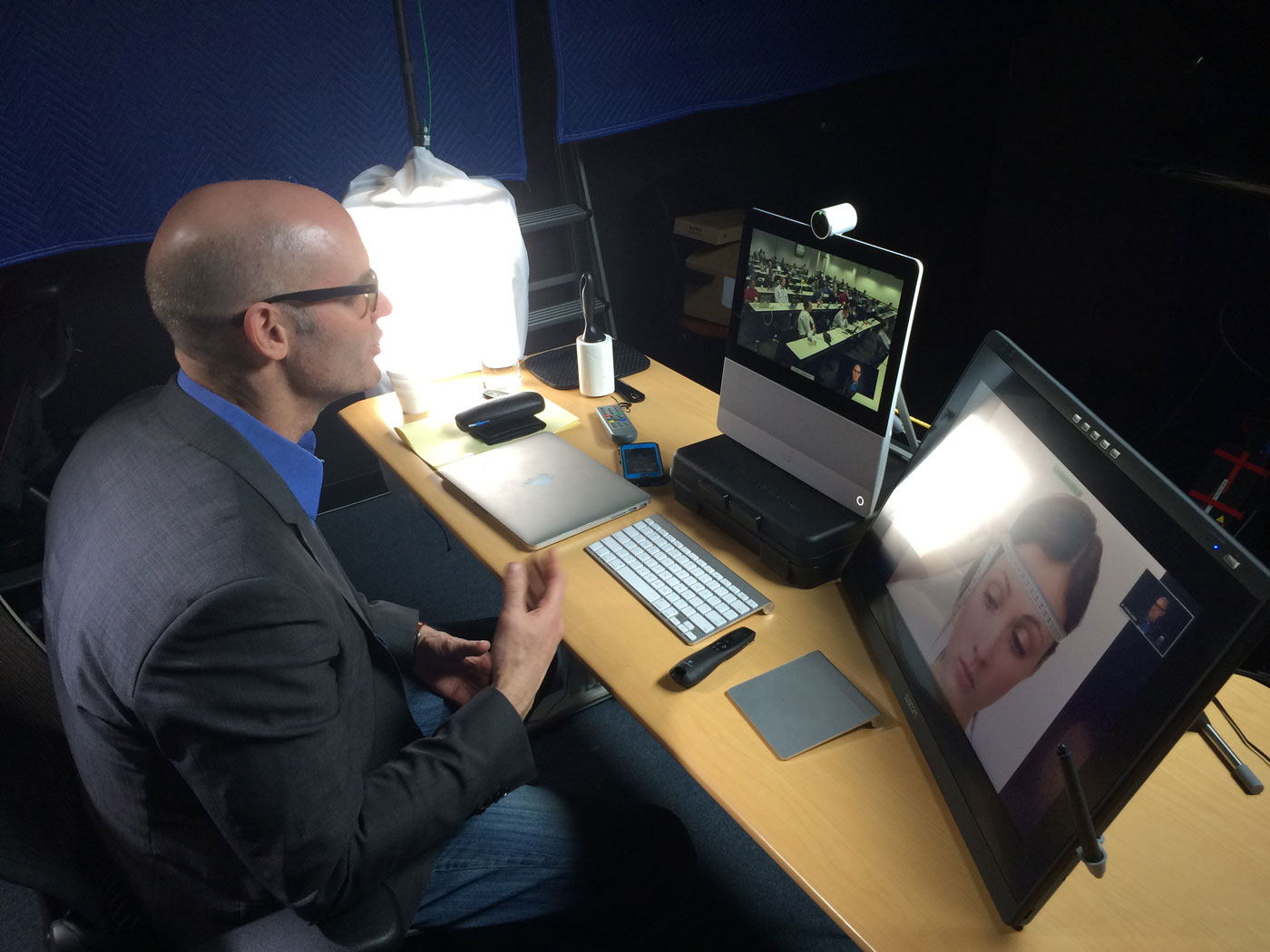 Plan to grow academic innovation announced
President Mark Schlissel announced a plan to support new models for education and provide learning experiences that are global, engaged and lifelong. The commitment of $10 million a year over five years will allow U-M to advance its work in curricular innovation, educational data and research and educational technology. Led by the Center for Academic Innovation, many of these efforts have proven invaluable during the drastic shift to remote teaching and learning during the COVID-19 pandemic.

UM-Dearborn debuts three new master's degrees
UM-Dearborn began three new graduate programs in fall 2019. The new degrees offered include a Master of Science in Cybersecurity and Information Assurance, a Master of Science in Marketing and a Master in Public Administration and Policy.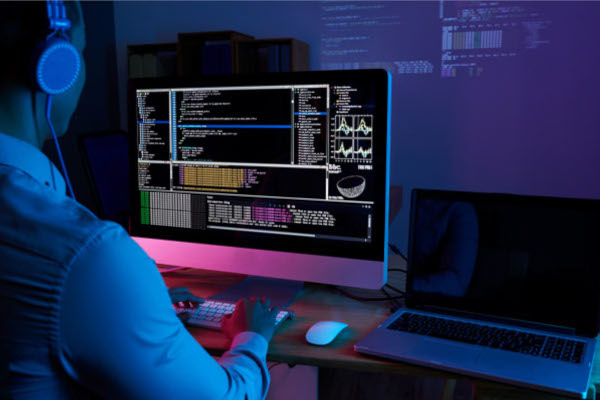 UM-Flint announces College of Innovation & Technology
UM-Flint plans to open a College of Innovation & Technology in 2021. This new cutting-edge academic unit will offer four-year bachelor's degrees in technology and prepare graduates for employment in automotive, manufacturing, artificial intelligence, health care, aerospace, cybersecurity and other sectors of the economy.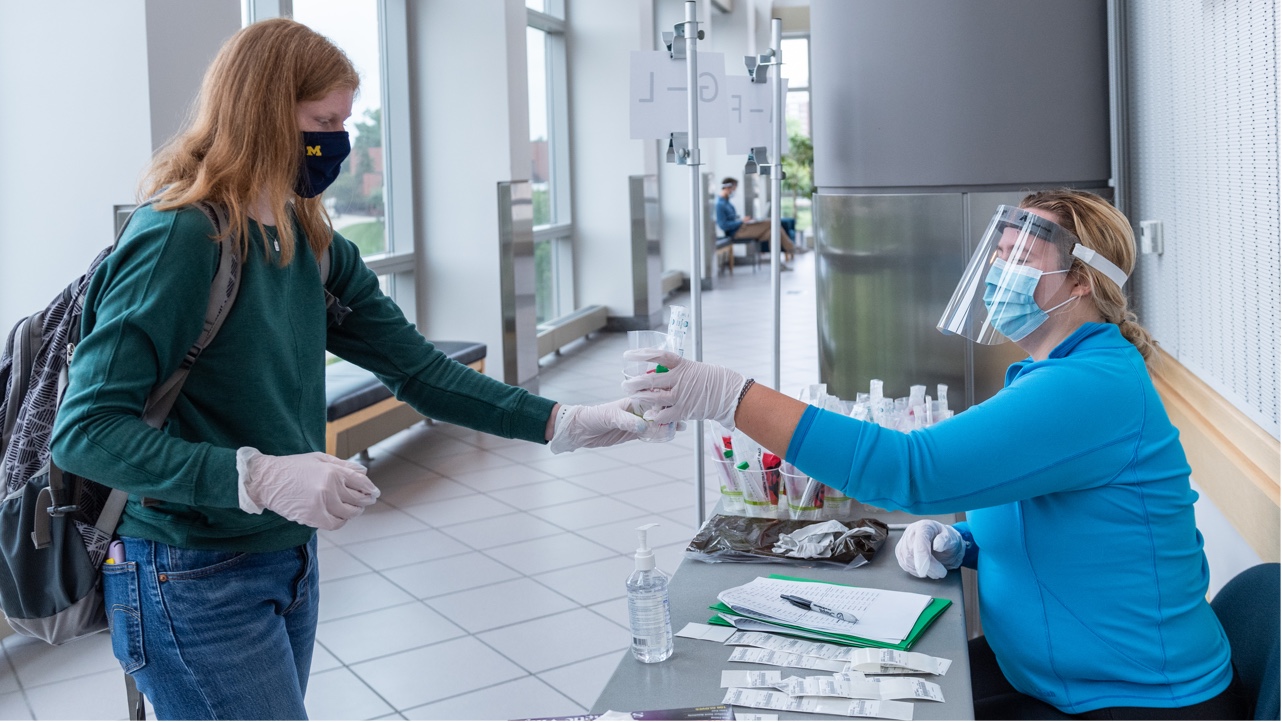 Pandemic Response
As the COVID-19 virus hit the U.S., the U-M community sprung into action to provide vital outreach, solutions, support and care on our campuses and beyond.
view pandemic stories