LSA Building renovations support students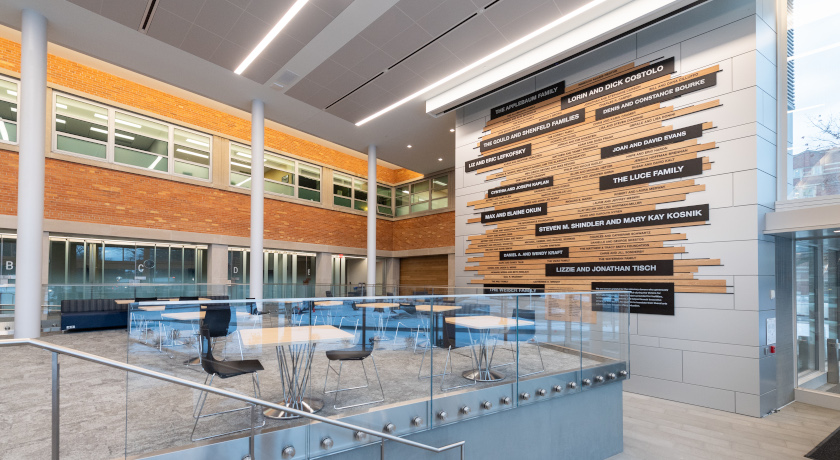 In January 2020, the College of Literature, Science & the Arts (LSA) Building opened its renovated first floor and building addition. The new and updated spaces include a range of resources for LSA students to connect, collaborate, study and access programs and support to help them excel academically and professionally. The building is also home to the LSA Student Government, the Okun Bomba Family Navigation Desk, and places to meet with employers and alumni.
"We are thrilled to have this new, dynamic space open as a new home on campus for LSA students," said LSA Dean Anne Curzan. "We designed the new LSA Building to increase LSA students' access to game-changing resources to support their success here on campus and in the next chapters after graduation."
To celebrate the opening, the college hosted an LSA Homewarming Party for students. The event included information sessions on the new space and the resources offered within. A formal dedication ceremony took place in fall 2020.