#Hailtothefrontline: Community offers support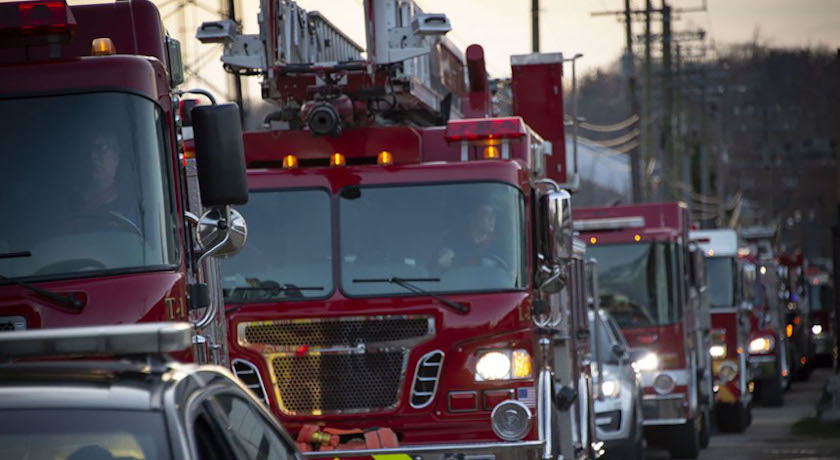 No one has felt the impact of COVID-19 more than health care workers. Messages and other shows of support for dedicated teams working at Michigan Medicine poured in from across the U-M campus and the community. From first responders to local and global businesses, from patients to Ann Arbor residents, individuals and companies have reached out to say "thank you" in many different ways.
In April 2020, more than 50 fire trucks, police cars and other first responder vehicles paraded from Michigan Medicine in Ann Arbor to St. Joseph Mercy Hospital in Ypsilanti. The drivers of the vehicles turned on their lights with no sirens, and remained in their vehicles — per the Stay Home, Stay Safe initiative — as a thanks to the medical community.
"We just wanted to send our support and solidarity to health care workers," said Mike Kennedy, chief of the Ann Arbor City Fire Department. "We can't thank those on the front line enough. They are literally life savers and we want them to know that we're all in this together."