COVID-19 research covers all angles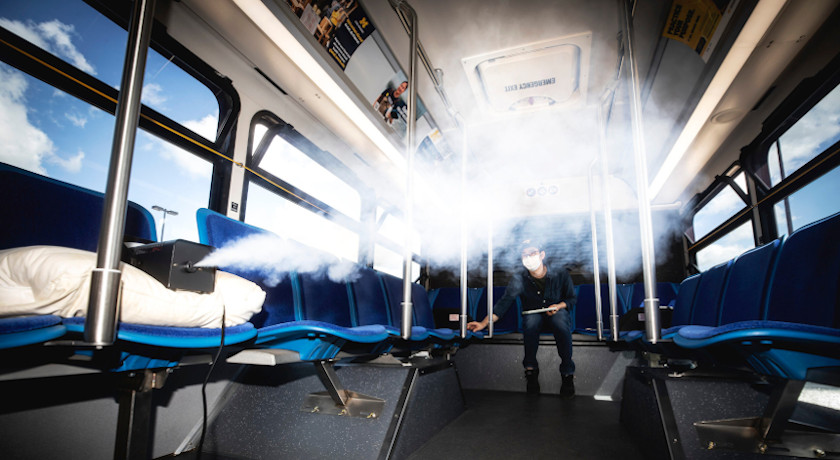 New standards of care, diagnostic tests, innovative equipment to prevent the spread of COVID-19 — as the nation's largest public research university and home to one of the country's top health systems, U-M quickly responded to the urgent need for answers, guidance and clinical tools created by the pandemic.
Faculty from across U-M schools and colleges continue to work at top speed to understand the coronavirus, test ways of preventing or treating COVID-19 and measure the pandemic's effects on people and society. They are leveraging their expertise, national and international partnerships and existing U-M resources to advance what we know and how we can best respond to the global health crisis.
"These are indeed challenging times, but I am confident the generation of scientific knowledge across the University of Michigan will play a critical role as we work together to find solutions to this pandemic," said Rebecca Cunningham, U-M vice president for research.
Some studies, including tests of promising drugs in patients, are underway or being planned at Michigan Medicine. Patients seeking COVID-19 care at U-M hospitals and clinics may have access to new drugs and devices through clinical trials that will also produce much-needed data to inform care elsewhere. Analyses of data and best practices from COVID-19 care at U-M is already fueling the development of guides for teams caring for COVID-19 at hospitals around the world.
Other projects, like modeling work by several School of Public Health faculty, are helping policymakers in Michigan and India make informed decisions on policies regarding social distancing, resource management and economic impact and recovery.
U-M is also providing the infrastructure needed for many longer-range studies. These include efforts to identify and develop potential targets for vaccines and treatments, optimize prevention and care strategies, develop new technologies, predict the virus's effects on individuals and communities and measure and respond to a wide range of societal effects from the pandemic.
Learn more about COVID-19 research at U-M.